Think different, be different, Stay in touch……………………………
Is an interactive website for teenagers & parents from diverse cultural backgrounds to interact, exchange their views and opinions and widen their perspectives. Adolescence is the period of rapid growth both physical and emotional, wherein a lot of changes are taking place within the body. Teenage years are one of the most beautiful & poignant years of life, however, they are also the years that are never really understood by adults. More so because the adolescent never really understands himself/herself. This occurs mostly because of rapid brain growth creating a lot of confusion in their own minds. This is the time when new friendships and lifelong connections are formed, careers are made. This is the time that sets the base for the teenager to transitions into a responsible adult.
This website attempts to help adolescents to understand certain health and emotional issues associated with their lives and also enables them to interact with other teens, exchange their views, and hence help and learn from each other.
This website is founded and coordinated by Dr. Paula  Muherjee Goel, Pediatrician  & Adolescent Physician, and supported by staff and doctors of teen center Fayth clinic, Prabhadevi, Mumbai.
Fayth clinic is NABH accredited & ISO 9001:2015 certified Lifestyle Medicine Clinic for prevention & treatment of lifestyle diseases in all age groups ( children, teenagers, youth, adults, senior citizens)
The teen center conducts services for both teenagers & parents.
For teenagers – Medical OPDS for health-related problems of teenagers and youth, age-appropriate vaccinations, vaccinations & medical certifications for students traveling abroad for higher studies, counseling services, nutrition & diet, fitness and customized exercise programs, career counseling,  life skills workshops, and seminars for teenagers.
For Parents – Counselling & guidance, Communication skills to improve bonding with teenagers and youth
MISSION :.
To guide parents of 1 lakh teenagers to achieve good health, prevent physical & emotional health problems specific to this age group. This helps to improve academics, career & emotional bonding between parents and teenagers, helping them to become responsible
Confidentiality:
Information of individuals logging in including email ids and contact details would not be shared with anyone. The identity of individuals asking queries would be kept confidential.
Disclaimer: The purpose of this website is to provide the awareness amongst teenagers and youth. Resource material is included to provide information and should not to be used to take treatment under any circumstances. You are advised to contact your Adolescent Physician for your medical problems. Opinions and views expressed by individuals through this forum are their own and the website does not take responsibility for individual opinions. Opinions expressed do not constitute guidelines for medical treatment.
The team consists of :
Founded
Practicing Consultant Paediatrician & Adolescent Specialist with 26 years of experience in the field of child and adolescent ( teen ) health.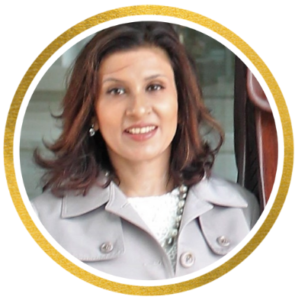 She is trained in Diabetology from John Hopkins School of Medicine USA & from the European Union for Adolescent health with a special focus on Lifestyle Medicine. Having conducted more than 400 talks for adolescents and parents on lifestyle disease prevention & management she has helped more than 8000 parents and teenagers over the last 13 years. She is the creator of the Guide Teenage Health & Obesity Blueprint – Guide for parents & Teenagers.
Dr Saurab Goel : Cardiologist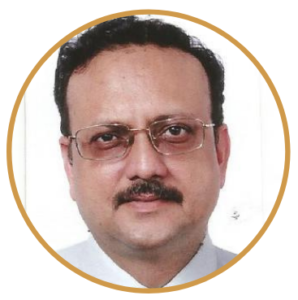 Is trained as an interventional cardiologist. He looks after the cardiac part of teenage health especially for teenagers who suffer from arrhythmias ( irregular heartbeats ), Rheumatic & valvular heart diseases,early-onset heart attacks. He has more than 27 years of clinical experience and is well known in the field of cardiology. He is attached to Fayth Clinic, Wockhardt Hospital, Global Hospital.
Dr. Ashish Goel: Diabetologist & Lifestyle Medicine Specialist
Is a young dynamic physician trained in diabetology from Harvard Medical School. He is trained in Lifestyle Medicine from the International Board of Lifestyle Medicine and is a member of the Indian Society of Lifestyle medicine. His training enables him to communicate and counsel teenagers on unhealthy lifestyles including diet and physical activity. Dr Ashish Goel is in charge of the group discussion of lifestyle diseases. He is a member of the Indian Medical association. He has conducted more than 150 talks in the community and teenagers on diabetes and lifestyle diseases in teenagers and youth. Dr. Ashish's empathetic nature allows him to communicate easily with his patients.
Dr. Abhijit Kale: Orthopedic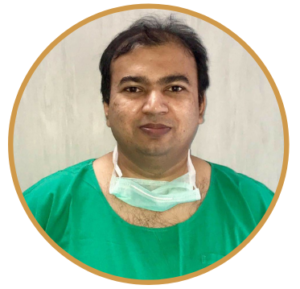 Is a consultant orthopedic surgeon with a special interest in Joints Replacement, Spine surgeries, and Adolescent musculoskeletal problems.
In his vast clinical experience of 18 years, he has treated various adolescent pathologies like scoliosis, rickets, infection, malignancy, multisystem disease, and inflammatory joint disorders.
He is also attached as Associate Professor in Orthopedics at Maharashtra University of Health Sciences.
Prasad Poojary : Skin & Hair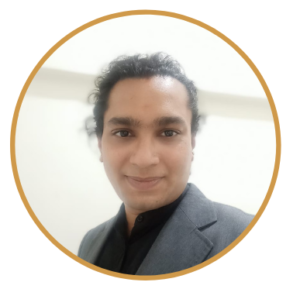 Is trained as a Skin & Hair Care Consultant of Fayth Clinic. He has more than 15 years of experience in this field, especially in problems of teenagers, and provides the specific treatment required. He is trained in counseling & provides holistic treatment for skin & hair care problems for teenagers helping them to improve their self-confidence and self-esteem. Good skin & hair care also helps to improve personality leading to better opportunities in career and helps to improve interpersonal relationships.
 Dr. Mansee Dugar: Health Coach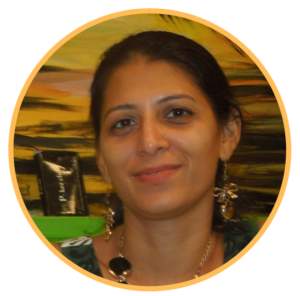 Is senior health coach. She is trained as an associate in Lifestyle Medicine. She has more than 20 years of experience in coaching and counseling patients including teenagers and their families on healthy living. Her warm, caring, and empathetic nature allows her to form quick bonds with her patients allowing them to open up and get the full benefit. She is an integral part of  Fayth Clinic lifestyle disease unit.
 Dr. Zainab Parihar: nutritionist
Is a young dynamic doctor and nutritionist. Her diets are provided as per the principles of Lifestyle Medicine and are at par internationally. Her communication skills allow her patients to trust her and be open to receive advice as per their specific needs. Dr. Zainab has more than 8 years of practice in providing customized specific diets as per the needs of her patients.
Shazia Khan: Counselor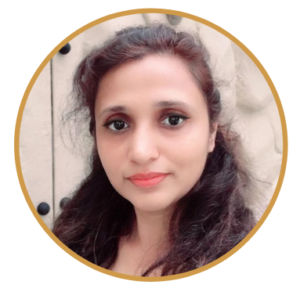 I am a highly adaptable, dedicated and hard working person with good listening and interactive skills. Proficient in understanding and dealing with individual needs and problems, with an optimistic bent of mind. I believe in living in the present and treating each obstacle or hurdle in life as a learning lesson.
Dr Sushil Nanavare : Psychiatrist
Dr Smita Bizwe : Gynaecologist